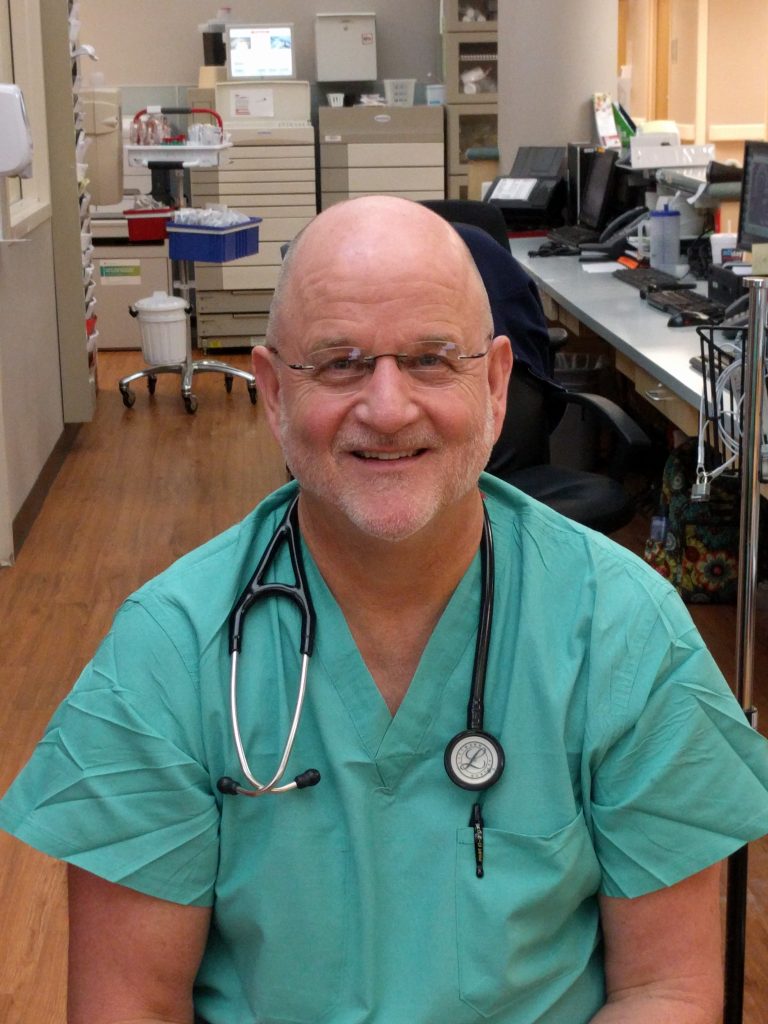 Abstract
Stinging nettle leaf (Urtica dioica) has been extensively utilized for centuries as a folk remedy for many varied ailments. In this case report, the herb appears to be an effective preventive for vertigo related to baro-challenge-induced Eustachian tube dysfunction.
Keywords: Stinging nettle, Urtica dioica, vertigo, Eustachian tube dysfunction, baro-challenge-induced Eustachian tube dysfunction
Introduction
For some time, I've been troubled with vertigo associated with Eustachian tube dysfunction (ETD) that occurred with air travel, specifically termed baro-challenge-induced ETD. The symptoms I experienced were not trivial; they included nausea, difficulty keeping my balance, diaphoresis, inability to focus my eyes, and constant movement of my environment. Initially, my symptoms were somewhat ameliorated by taking vitamin C powder, in advance of and during my flight, because of its known antihistaminic effect and documented improvement of vertigo (1). During a more recent flight, though, I had concurrent vomiting and wondered if I should try conventional antihistamines beforehand, hoping they would keep my Eustachian tubes patent. Yet, I preferred not to deal with the potential side effects, such as drowsiness, dry mouth, difficulty urinating, and reduced coordination (2). So, I tried another option, stinging nettle, with its antihistamine and anti-inflammatory properties (3), and a suspected milder adverse reaction profile. Three hours before my next scheduled departure flight, I took three 300 mg capsules of wildcrafted, freeze-dried stinging nettle leaf, along with a hot cup of organic stinging nettle tea. I repeated only the capsules for my return flight. The results were astonishing. Not only did my eustachian tubes easily clear on both flights simply with sipping fluids and exaggerated yawning, I had no symptoms of vertigo whatsoever, and I experienced no adverse reactions to the herb.
Discussion
ETD is a problem that affects around 1% of the general population and can be categorized into three different types. Patulous, caused by overly patent Eustachian tubes. Dilatory, where inflammation and mucosal edema from rhinitis, upper respiratory tract infection, and/or gastro-esophageal reflux disease (GERD), leads to blockage and dysfunction. Baro-challenge-induced, which is the failure of the Eustachian tube to open with surrounding ambient pressure changes, such as with air travel or deep-sea diving, thus inhibiting the regulation of middle ear pressure (4).
Conventional medical and surgical treatment options depend upon the type of ETD. For GERD-associated ETD, lifestyle changes and proton pump inhibitors should be considered. Otherwise, avoidance of allergens is recommended, and medical interventions may include oral antihistamines and/or nasal corticosteroids. Antibiotics may be prescribed for rhinosinusitis. Surgical dilatation of the closed Eustachian tube may be performed, and ETD from otitis media with effusion can be managed with tympanostomy tube placement. If adenoid hypertrophy is felt to be a contributing factor, adenoidectomy should be considered. Auto-inflation devices for reopening the Eustachian tubes by raising the pressure in the nose have shown positive results for correcting middle ear pressure and fluid clearance. (ibid., 3-4)
Urtica dioica, known as stinging nettle, greater nettle, common nettle, giant nettle, European nettle, or simply nettle, is native to Europe and Eurasia and grows wild in temperate parts of the world. The use of nettle dates to ancient times, having been mentioned by Hippocrates (ca. 460-370 BCE) and Theophrastus (ca. 371-287 BCE), by Dioscorides (40-90 CE) in Materia Medica, and by Pliny the Elder (23-79 CE) in Naturalis Historia. In the medieval period, nettle was recommended by German philosopher, mystic, composer, and abbess Hildegard von Bingen (1098-1179) in Physica, and by Swiss physician Paracelsus (1493 – 1541) in his writings on the doctrine of signatures (5).
What are the current clinical uses for stinging nettle leaf? The herb can be beneficial in the treatment of allergic rhinitis, osteoarthritis, and rheumatoid arthritis. Its diuretic effect has been demonstrated in vivo, and it has been shown in an isolated study to be effective in the treatment of migraine headaches (6). Stinging nettle root, as opposed to the leaf, has been utilized to improve urine flow, decrease residual urine volume, and reduce urinary frequency and nocturia in the early stages of benign prostatic hypertrophy (BPH)(5). Despite much previous clinical research on stinging nettle leaf, I have discovered no study that indicates the herb can be utilized for the prevention of vertigo in general, or specifically, vertigo caused by baro-challenge-induced ETD.
As far as safety is concerned, the Botanical Safety Handbook (1997) of the American Herbal Products Association (AHPA) assigns Urtica dioica as a Class 1 herb: Can be safely consumed when used appropriately (6).
I have carefully evaluated the scientific data, and while the exact mechanism of how stinging nettle prevented my disabling vertigo is unknown, one might intuit this effect was due to the herb's unique antihistaminic and anti-inflammatory activities.
Finally, on a personal note, I can't explain in words the sense of relief that I had after my experience with the use of stinging nettle. I was, at long last, given hope that vertigo might no longer hang over my head like the proverbial sword of Damocles, dampening my enthusiasm for travel to faraway places.
Conclusion
In this case study, stinging nettle leaf appears to have aborted vertigo secondary to baro-challenge-induced ETD. Further human studies are needed for confirmation.
Acknowledgements
I want to express my gratitude to Andrew Weil MD for his helpful suggestions and review of this article. Thanks to Dr. Chris Corbett for his adept editorial assistance. Much appreciation to Dr. Stefan Gafner of the American Botanical Council for his aid in information gathering.
References
1) R. Jarisch; D. Weyer; E. Ehlert; C. Koch; E. Pinkowski; P. Jung; W. Kähler; R. Girgensohn, W. Hemmer, A. Koch. Influence of Orally Taken Vitamin C on Histamine Levels and Motion Sickness. Journal of Allergy and Clinical Immunology, Volume 127, Issue 2, Supplement, February 1, 2011.
2) Khashayar Farzam; Sarah Sabir; Maria C. O'Rourke. National Library of Medicine, National Institutes of Health. Antihistamines, January, 2022.
3) Bill Roschek; Ryan C. Fink; Matthew McMichael; Randall S. Alterte. Nettle extract (Urtica dioica) affects key receptors and enzymes associated with allergic rhinitis, Phytother Res. 2009 Jul;23(7):920-6
4) Sahar Hamrang-Yousefi; Jimmy Ng; Claudio Andaloro, NCBI Bookshelf, National Institutes of Health, Eustachian Tube Dysfunction, January 2022, updated July 15, 2022.
5) Gayle Engels; Josef Brinckmann. Stinging Nettle, Herbalgram, American Botanical Council, Issue #110, pages 8-16.
6) Roy Upton RH, Editor; Teresa Soria BS, Associate Editor and Monograph Coordinator; Teresa Soria BS and Diana Swisher MA, Research Associates. Stinging Nettle Herb, American Herbal Pharmacopoeia, 2009.
About the Author
Gary D. Conrad, MD, is an integrative medicine physician and author who is currently retired from a forty-three-year practice in emergency medicine.