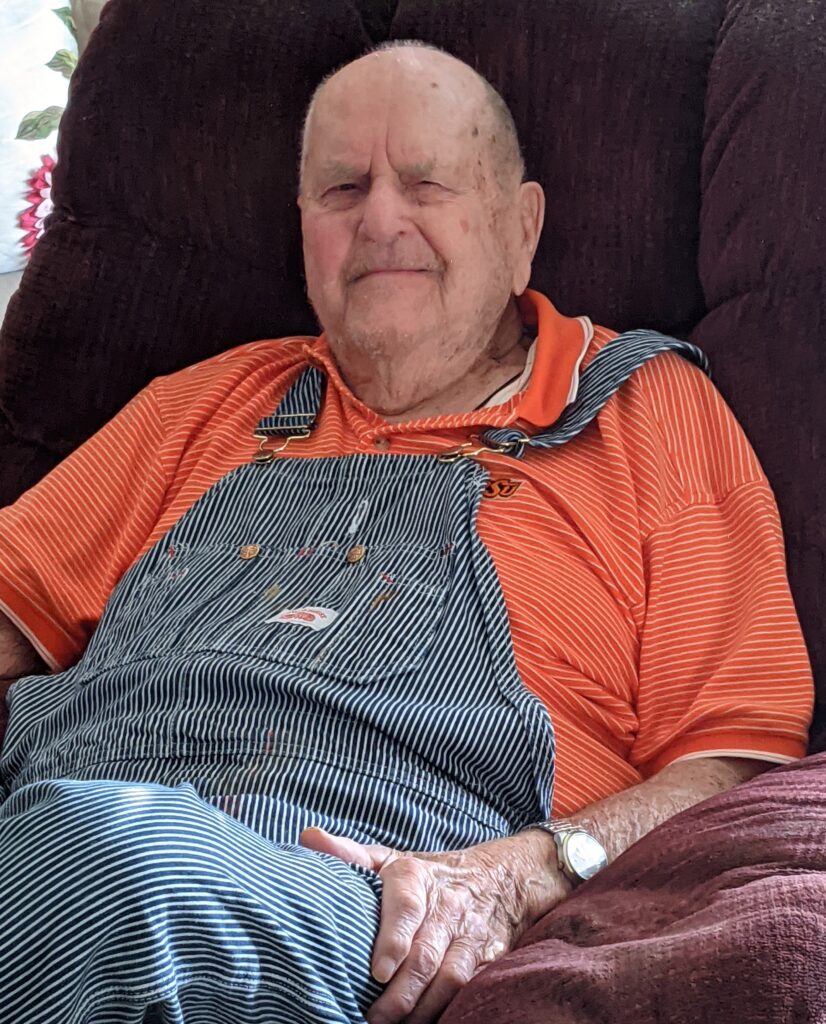 After the death of my mother on August 12, 2016, my father was abruptly left by himself after sixty-five years of marriage. While we all missed our beloved mother, the family had a sense of relief, knowing she had suffered for years with polymyalgia rheumatica, and at long last, she was no longer in intractable pain.
We all did what we could to support Dad during this challenging time. For myself, I called him a couple of times a day just to check in, and I visited him weekly, oftentimes going to Olive Garden for a hearty Italian lunch. Sometime later, after the acute pain of Mom's death had waned, I thought it was high time to inject a little humor into the situation. After all, according to author and world peace advocate, Norman Cousins, wasn't laughter the best medicine? Given Dad's farming heritage, I decided to nickname him the "Top Rooster." When Dad answered the phone in the morning, our conversations would go something like this:
I would say, "Is this the Top Rooster?"
Dad would answer with a chuckle. "Yes."
"How are you doing?"
"I'm okay."
"Are you off the roost?"
"Yes." Yet another distinctive chuckle.
"Are you crowing?"
"No."
"Are you still kicking?"
"Yes, by golly."
"Are you kicking high?"
"No, but I'm kicking."
At that point, we would go over the upcoming events of our respective days, but conversations with Dad were never very long. Dad was not windy, as we say in Oklahoma, and he felt everything he needed to say could take place in no more than a few words. One was destined to failure if one expected to engage Dad in a long conversation. When I called Dad from the emergency department, sometimes others would overhear our brief chats, and Dad became known as the Top Rooster. It was not uncommon at all for my fellow healthcare practitioners to ask me later, "How's the Top Rooster doing today?"
I'd answer, "He's doing okay," knowing that Dad would rarely complain. Dad grew up in a farming family in southwest Oklahoma while in the middle of the Dust Bowl and the Great Depression, yet these hardy folks somehow found a way to get by. Couple his upbringing with his role as an Army lieutenant on the front lines of the Korean War, Dad was as tough as a boot. Unless something was terribly wrong, I would never hear a gripe from him. It just wasn't his nature.
While greatly missing his wife, Dad did the best he could to get by. He continued to garden, and his neighbors and friends said Dad grew the best tomatoes in Oklahoma. After sampling a few of his heirloom Cherokee Purple tomatoes, I was certain they were right. He enjoyed watching the Oklahoma City Thunder games, and usually once a week, my son-in-law Anthony and I would go over to his home and enjoy a game along with pizza and beer. Dad loved being with the family, and for a while he continued to have a massive egg hunt at his home on Easter, with the well-known and highly appreciated "money eggs" – stuffed with bills of varied denominations – which kept everyone interested, even the young adults. Dad was very proud of the fact that he was still able to live at home, enabled by the willing assistance of family and friends, along with a number of rather amazing neighbors.
Aging gradually began to take a toll on Dad, though. His balance became so poor that he sustained a horrific fall while working outside, fracturing his right shoulder, requiring an extended period of rehabilitation. This effectively ended his precious time working in the garden. His eyesight began to fail, caused by a deadly combination of macular degeneration, glaucoma, and corneal issues. His vision became so impaired that he was no longer able to read, something he had previously greatly enjoyed. Having family over for Thunder games was no longer an option, and he didn't feel healthy enough to leave the home except for intraocular injections for macular degeneration. Dad's life came to an end on May 9, 2022, a consequence of a fall after which he developed bilateral subdural hematomas – blood clots on his brain. He died at ninety-two – almost ninety-three – years of age.
As I reflect on Dad's life, I recall once when I asked him, "Hey Dad, what's the most important thing you have learned over your years?"
Dad paused not a second. "Family."
Family was critical to Dad, as it was with Mom, and his priorities were being the best husband, brother, uncle, father, grandfather, and great-grandfather he could be. In all these roles, he succeeded admirably.
In retrospect, what amazed me most about Dad was his resiliency, and how he found reasons to live in spite of much that he loved being inexorably taken away. His will to live was strong, though, and he pressed on as a good soldier and Oklahoma farmer would.
Toward the end of his life, while Dad was still lucid, I explained to him that there was a chance that the blood clots on his brain could kill him. He said, "If I live, it's okay. If I die, it's okay." As a Christian, Dad accepted God's will for him, no matter the end result.
While I would have preferred that Dad had stayed in the world, he died on his terms. The course of his life-ending illness was comparatively short, he didn't have to go to a nursing facility, which he had fiercely resisted, and to his delight, many family members paid him a visit as the end of his life approached. Even though his ability to communicate was limited in his final days, he still found a way to break into a smile when he recognized loved ones at his bedside.
I miss Dad greatly, and I expect the tears will continue to flow for a while. Letting go of my father, the only person left on the Earth who knew me for all of my sixty-nine years, will be no easy task. That said, the Top Rooster died well, and for that, I am most grateful. How could I not be? At ninety-two years of age, he lived as full and as rich of a life as anyone could ever imagine, and the world is a better place for it.
By golly.